CCTV camera and alarm installation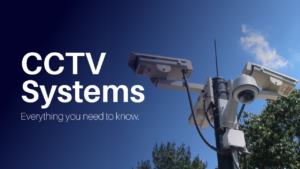 When it comes to CCTV Camera Installation, Surveillance cameras sales, alarm installation, and repair, Computer Store Uganda Limited We have installed and repaired CCTV cameras for various companies and government bodies in Uganda, Rwanda, Tanzania, and other countries across Africa. CCTV cameras monitor, record, and store events. The CCTV / Surveillance system comprises a Digital Video Recorder (DVR)/ Network Video Recorder (NVR) that processes the recordings to HD( high definition) visual signal stream.
Particular cameras are used for the specific accusation that the system operates day and night (24hrs), In this case, infrared cameras are used, and we supply and install a wide range of security cameras e.g. Speed Dome Cameras (Pan Tilt Zoom), HD Bullet Cameras ( outdoor), IP Cameras, SPY Cameras, Wireless Cameras, HD Dome Cameras ( indoor)
Remote Surveillance
The CCTV system we deal in can be operated remotely through a wireless connection (Internet). Our CCTV systems come with great possibilities to be accessed via computer and mobile systems (smartphones). The video servers have fast genuine adapters that link the surveillance system to the IP/TPC network. The system supports local network connectivity and a wide area; it has a server that transmits via TCP/IP and Modem. Remote viewing is done via, a remote playback client, multi-cam remote view, and web browsers through the Internet.
Benefits and beneficiaries
Crime prevention
Studies show that CCTV reduces crime by 24-28% in public streets. CCTV can be helpful in decreasing unruly behavior in massive gatherings and theft in supermarkets/mass merchant stores. Furthermore, CCTV has played a crucial role in tracing the movements of suspects or victims and is widely regarded by anti-terrorist officers as a fundamental tool in tracking terrorist suspects. When placed in homes, CCTV cameras are an effective deterrent to potential intruders as it increases the risk of identification through the camera footage.
Crime-solving
CCTV footage can also help to identify criminals and can be used as evidence in criminal investigations. Whether for anti-social behavior near your property or a full-on break-In, a major benefit of having CCTV at home is that offenders are more likely to be identified, caught, and brought to justice. Modern CCTV systems can be monitored through mobile phone apps which allows people to view live footage of their house from anywhere they have internet coverage.

Traffic flow monitoring
Many cities and motorway networks have extensive traffic-monitoring systems, using CCTV to detect congestion, notice accidents, and automatically read number plates of vehicles entering the road. Footage from road CCTV systems can help traffic police to notice road safety offenders.
Sporting events
Sporting events can use CCTV inside the venue for fans to see the action while they are away from their seats. The cameras send the feed to a central control center where a producer selects feeds to send to the television monitors that fans can view. CCTV monitors for viewing the event by attendees are often placed in lounges, hallways, and restrooms.
Business surveillance
Organizations can use CCTV to monitor the actions of workers. This helps to track the actions of workers, especially when they are making critical financial transactions, such as correcting or canceling a sale, withdrawing money, or altering personal information as well as employees' reporting to work among others.
How CCTV technology works
A CCTV system consists of a camera, monitor, and a recorder. The camera picks up the images, which are then transmitted to a recording device and then a monitor. CCTV security camera systems are categorized into Analog and IP(digital) systems.
With analog surveillance systems, your standard analog camera is connected to a digital video recorder (DVR) via transmission cables. The DVR receives the video from the camera, compresses it, and then stores it on a hard drive for either live viewing or later viewing. This setup also allows you to transport the video over the internet for remote viewing. The DVR is used to compress, convert, store, and stream the video.
In an IP configuration, the camera itself does the compressing and converting of the video and it is streamed directly to someone's computer over an internet connection.