IT Support Services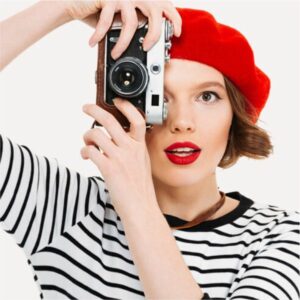 Ideally, the management of your IT infrastructure should enhance your business strategy. You are assured of our support in various end-to-end services when you work with us.
We analyze how IT is used in your organisation or business and advise on how customers can interact with the information system through the exchange of products (or services), how IT can support the products or services manufactured/assembled in a business process, and how your staff can be enabled to do their work better.
We help to design, install and manage your local area network (LAN) infrastructure, Email applications, and Software installations to ensure a seamless flow of information in your organisation to improve efficiencies. We can also be involved as much or as little as needed in providing particular services to you such as;
Local area network installation and management
IT equipment maintenance and troubleshooting
Email set up and management
Online server
Email set up and Web hosting
End-User Support
Get flexible, scalable, and certified technical resources for deployment, installs, moves add, and changes and deskside support.
Use our efficient, friendly, and tech-savvy help desk to support your organisation or business and users for trouble-free operations.
An effective support solution ensures that your staff is supported no matter where they are, what device they are using, or how complex their issue is.
Quality of service is an essential requirement when caring for your team.
Server and Network Support
Each business, large or small, has an intensive IT network. Your business relies on the data stored in the IT system. In short, the servers are like the heart of your business as they manage the traffic, and allow access to important files, documents, and all the data of your business.
Even a small problem with your infrastructure can seriously reduce progress and put a halt to the workflow.
You can always rely on Computer Store Uganda Limited when it comes to server and network support for your business. Our mission is to make your IT environment safer, more efficient, and threat-free.
Managed IT Services
Computer Store Uganda Limited can become your "virtual" ICT department, offering a tailored approach to core systems management and administration of all ICT infrastructure,
Proactive Monitoring of Devices and Networks
On-demand Remote Support
Preventative Maintenance
Patch and Update Management
Local Off-site Backups
Scalable, effective support to help manage your existing infrastructure, supplement your in-house team and deliver ICT skills and expertise as you need them.
Security and Virus Protection
You can't remove the biggest threat to your network: your users. But we'll help you eliminate vulnerabilities attackers use to exploit those users and work their way to your crucial data and ensure patch compliance. We can help you patch and keep your most critical systems and apps protected.
Computer Store Uganda Limited can keep your workstations, servers, and company data safe with enterprise-grade patch management and virus protection.
Patch and Update Automation
Heterogeneous Platform Support (Virtual and Physical)
Third-Party Application Patching
Centralized Control
Backup Services
Computer Store Uganda Limited will work with your team to develop your organization's backup and recovery schedule to ensure your business recovery plan gets you back on your feet in your required timeline.
We take a 3-2-1 approach to solutions to ensure we have:
(3) copies of your data on
(2) different media/locations with at least
(1) being off-site.
This ensures that no matter how dire the situation, data is not lost and your return to operations schedule is met