Network Infrastructure Solutions and Services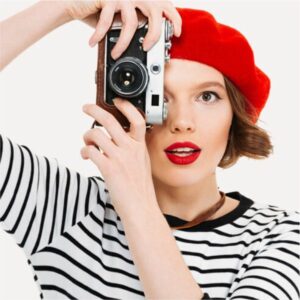 Computer Store Uganda Limited provides complete end to end Communications and Infrastructure Solutions, this includes development, design, installation, and maintenance solutions for all types of data networks using the latest in Infrastructure and communications technologies from today's leading manufacturers
In today's digital and cloud-based world, your business performs only as well as your IT infrastructure. An agile and intelligent infrastructure not only helps you adapt to change quickly but also enables innovation and new business models.
Whether you're going full-tilt public cloud taking a hybrid approach, virtualizing or just upgrading your current LAN, we'll work with you to develop an IT infrastructure that's right for your needs. We can help you design and implement the infrastructure that will unlock your vision and unleash unprecedented performance.
Computer Store Uganda Limited delivers complete end to end infrastructure including copper and Fiber structured cabling, WiFi and Datacenter solutions.
Today's business communications landscape knows no boundaries. From home office to satellite office, in the air and on the road, companies are witnessing the evolution of a workplace that demands unprecedented efficiency and anywhere accessibility. A relationship with CFTS isn't merely about products; we can provide expert technical support and can manage every stage of a new site or upgrade of an established site build.
Network Infrastructure
The term IT infrastructure is a combined set of hardware, software, networks, facilities, etc. (including all of the information technology-related equipment)
Computer Store Uganda Limited specialises in resilient network infrastructure also known as NCVPI (Network Critical Virtual and Physical Infrastructure) and is essential to maintaining highly available and manageable networks.
Whatever your business needs, from network infrastructure installation, and systems design, analysis and implementation, to temporary staffing and outsourced IT services Computer Store Uganda Limited is your partner.
Network Design
We are innovators, problem solvers and technologists, our many years of experience serving local indigenous companies, civil society organisations to International businesses, NGOs and government institutions have made Computer Store Uganda Limited Uganda's leading infrastructure company, our expertise covers:
Structured Cabling
– CAT6,7 and 8
Wi-Fi
VoIP
CCTV
Access Control

Smart Networks
Hybrid Networks
Virtualized Networks
Cooling Systems
Power Solutions
Environmental

Server Rooms
Termination Closets
IT FIt-Outs
Smart Buildings
Service Planning
Project Management
Network Security
Staying ahead of ever-mounting security threats has become a full-time job for many IT professionals, through our diverse portfolio of IT solutions, services, and experts are able to support IT teams where needed most.
Infrastructure Software
Firewalls
VPN Gateways
Unified Threat Management Systems and Appliances
Security Policies Creation
User and Device Access Control
Secure Remote Access
Servers and Storage
Computer Store Uganda Limited offers a full spectrum of rackmount scalable storage servers for data backup, nearline storage, media sharing storage, content creation, streaming media and post-production solutions,
Servers
Workstations
Bespoke Appliances
SAN / DAS and NAS Arrays
Sofware Defined Storage
Single Rack Storage up to 8PB
Hardware and Software
IT infrastructure is only as strong as its weakest link, which is why at Computer Store Uganda Limited we only focus on providing quality Hardware and Software that we back up with first-rate support and warrantees.
We offer a wide range of computer and software products, including peripherals items, personal desktops, home entertainment, high-end gamers systems, business workstations, storage devices and servers.
We only buy direct and from grade A channels as such we can give full support and warranties for any products we sell.
All of our data-related products are designed, configured, installed, and supported – ensuring optimum performance today and for the long term, you can focus on your business while we support you and your technology.
Whether you require a single rack, data centre or an entire campus remote from headquarters, it's unlikely that planning and delivering your critical infrastructure will be a frequent occurrence – yet it's crucial you get IT right the first time.