Website Development and Hosting
Computer Store Rwanda Limited, a prominent web development company in Uganda and Rwanda, has been crafting various result-oriented mobility solutions for brands and businesses across the globe. Our professional team of developers, content writers, and digital marketers merge their skills and experience to create web solutions for our clients to achieve their business goals. As a top web development company in Dubai with proven records of business achievements and customer satisfaction, we create dominating designs and content for websites with excellent optimisation and user-friendly navigation.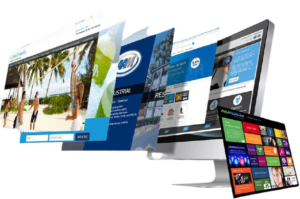 Your website is an extension of your brand. That means its essential for first impressions.
A website that is slow and difficult to work with turn away your best clients and future prospects. Adding new changes to an existing bad website is also painful for your team